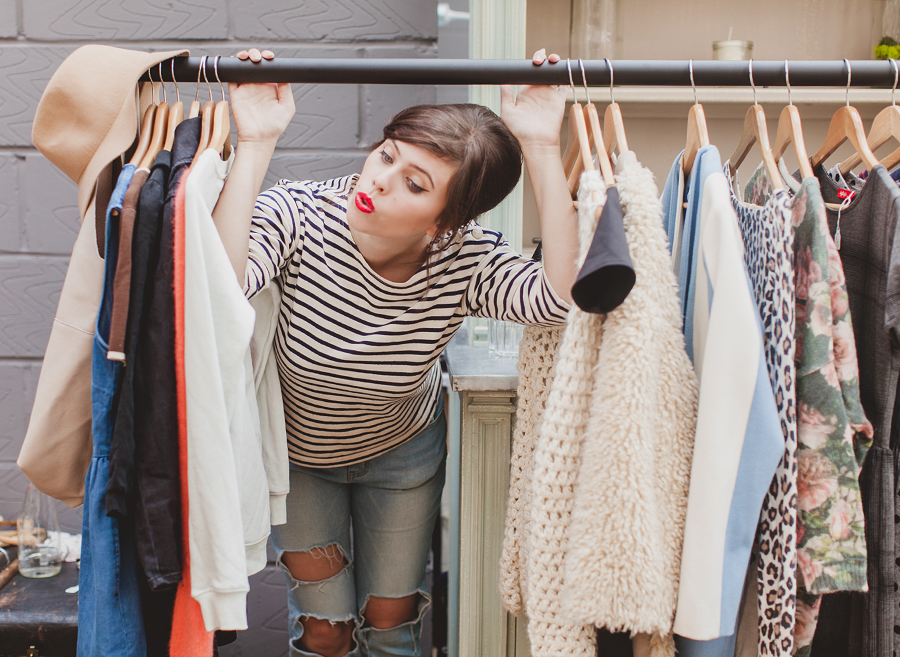 There are expenses that you cannot avoid when moving to San Francisco or moving between residences in SF, but you shouldn't make assumptions about what it is going to cost you in the end. If you make a budget, plan ahead, compare prices, and take our advice, you can save hundreds of dollars on your move. In fact, while planning and making a budget does take time, if you do those things, there are ways that your move could cost you nothing.
"The key to making your move less expensive, less stressful and less hectic is to get organized before you move, stay organized throughout the move, and keep a positive attitude," Martha Poage, author of "The Moving Survival Guide, told Bankrate .
Create a Moving Budget
The first thing you must do is create a moving budget to figure out how much money you can afford to spend on transitioning to a new residence. Once you establish a budget, use the moving estimates in this blog to calculate how much it will cost you to move, and then use our tips to get you to an amount you can afford.
According to the American Moving and Storage Association, the average cost of moving is $2,300 if you hire a professional moving company for a local move of less than 100 miles. The cost is calculated by the hour and is based on the number of rooms in your home.
According to a recent study by Unpakt, these are the average cost of hiring a professional moving company for a local move in San Francisco based on the size of the home:
Studio apartment: $494.90
Studio apartment with alcove: $505.83
One bedroom apartment: $560.38
One bedroom house: $678.02
Two Bedrooms: $931.42
Three Bedrooms: $1,448.09
Four Bedrooms: $1,952.23
If you hire someone to pack your belongings, the cost nearly doubles. Other expenses that add to your moving costs include packing containers and supplies.
Saving Money When Hiring a Moving Company in San Francisco
Hiring movers will reduce your stress, save you time, and help you avoid the physical demands of moving furniture and boxes from your old residence to your new one. Moving crews are experts; they move people everyday, and they are quick and efficient. In addition, if something is broken or damaged during your move, the movers' insurance will cover the cost of those items. In San Francisco, there are additional moving complications, including steep and narrow streets, and limited parking. Moving companies know SF and how to navigate the logistics of your move, so that the process doesn't become a huge burden on the actual moving day. Their competence reduces anxiety, and for you, that might provide a priceless experience.
Moving yourself will normally cut costs because moving crews are not cheap, but renting a truck is costly as well. There are daily and per-mile costs for the vehicle and those charges can add up in a hurry.
"While that rental truck looks like a good deal, too many do-it-yourselfers put a lot of sweat into a move, only to realize they've spent more on a U-Haul than they would've on professional movers," Kyle Taylor, founder of The Penny Hoarder, writes in Lifehacker.
However, if you are in no position to move yourself because you do not have the manpower, the right vehicle and equipment to move furniture, or simply do not have the time, there are still ways you can save money when hiring a moving company.
1) Research Moving Companies
The most important thing to do to save money when hiring a moving crew is to do substantial research well before your move. As you get closer to your moving date, your options dwindle, and you will be forced to choose whichever moving company is available regardless of their reputation or the cost. Also, the day you need to move might not be available if you wait too long. Check reviews and get bids as soon as you know your moving date. Most moving companies charge by the hour, so when looking through reviews, pay particular attention to the speed of your movers.
"I always recommend that consumers get three bids and compare them based on price, services, and gut feel," Poage says.
Also, look through the reviews to see if a moving company adds unexpected additional charges for stairs, heavy and bulky furniture, and extended distances from the parking area to your old or new residence. Hidden fees can add up and shatter your budget.
2) Choose Your Moving Date Wisely
Moving company rates are lowest between September and May because there is less demand, so it is wise to transition to a new residence during the fall and winter, which could reduce your costs up to 30 percent. Also, if possible, move during the middle of the week because costs are typically higher on Fridays and on the weekend, and plan to move in the middle of the day to avoid San Francisco rush hour traffic, which will increase the moving time and cost. Finally, the middle of the month is a slow time for moving companies because most moves occur at the beginning or end of a month, so a mid-month move could save you money as well.
3) Be Prepared for Your Movers
Take some time before the movers arrive to remove any doors in your old or new residence that might hinder movers from getting your furniture through a doorway. Additionally, make sure all your items are packed before they arrive. Hourly costs will accrue if a moving crew has to remove doors or wait for you to pack containers.
4) Get Parking Permits in Advance of your Moving Date
A San Francisco Moving Permit is required to park moving trucks on the street, and the moving company does not acquire the permit. You must obtain the permit through the San Francisco Municipal Transit Authority (SFMTA). The moving permit process takes at least five days, so obtain it early, or you might not receive it by your moving date. In addition, talk to your new neighbors or your building's management at your old and new residence before your move. They might be able to assist you with finding a place for your movers to park. If the moving company has to park far away and cart your possessions a long distance, then it will require additional time, which adds to the cost of your final bill.
Saving Money When Moving Yourself in San Francisco
Asking friends and family to help you move is usually the cheapest way to save money, especially if you, or one or two of your friends, has a truck to haul your belongings. If there isn't a truck available, renting one can be costly. Compare the costs of renting a truck and hiring a moving company to make sure you are actually saving enough money to make it worth your while to acquire a rental. The following are the typical costs to rent a moving truck, according to Kudzu :
10′ truck, one-bedroom apartment: $20-$30 per day plus $.69-$1.10 per mile.
14′ rental truck, one-bedroom house: $30-$40 per day plus $.69-$1.10 per mile.
17′ rental truck, two-bedroom house: $32-$42 per day plus $.69-$1.10 per mile.
20′ rental truck, three-bedroom house: $40-$50 per day plus $.69-$1.10 per mile.
24′ rental truck, four-bedroom house: $42-$52 per day plus $.69-$1.10 per mile.
26′ rental truck: five-bedroom house, $45-$55 per day plus $.69-$1.10 per mile.
Additional costs include insurance for the moving truck rental at $20 per day, and dolly rental fees are typically $5-$10 per day. Add these costs to your daily rate and estimated mileage fee in order to find out if renting a truck is your best bet.
5) Saving Money on Moving Boxes in San Francisco
Whether you hire a moving company or do the move yourself, you are going to need an assortment of packing containers. Begin saving cardboard boxes several weeks before your move to ensure that you have enough boxes for all of your possessions. Moving experts suggest that you acquire 20-35 boxes for a one-bedroom residence, and 10-15 more boxes for each additional bedroom. You can find free boxes at local businesses like liquor stores and grocery stores, and online at freecycle and craigslist.
However, one thing to consider is that those free cardboard boxes become expensive boxes if you damage your possessions because the containers fall apart or get crushed, which is common. Also, consider that collecting 30-50 boxes does require time and money while driving around to collect them. Another economical way to obtain containers is to rent plastic moving boxes from ZippGo. Doing so saves time and money, and reduces anxiety because these hefty containers don't fall apart or get crushed. They are also waterproof, which helps protect your possessions if it is raining on your moving day.
This environmentally-friendly approach to moving boxes is affordable, and ZippGo delivers the boxes and other moving supplies to your door with free, next-day delivery. Then, they pick up the containers when your moving job is complete. If you use this method, there is no need to hunt for boxes, or buy and build them. Additionally, buying tape is not required because the boxes have integrated locking lids. Moreover, the containers stack neatly without collapsing, so they take up less space on the moving truck; therefore your move will go quicker, and you will save money in the end.
6) Saving Money on Packing Supplies
Packing items yourself will save you money, and you can wrap and cushion your fragile belongings in sheets and towels in order to save money on packing supplies. While it will cost less it is not always the best option, according to Taylor.
"Conventional frugal wisdom recommends wrapping your delicate items in extra clothing, bed linens and towels," he says. "While this strategy saves money on pricey bubble wrap, it's not always the easiest on the other end of your move."
In other words, fragile items might break, and as you unpack, you are left with an unorganized arrangement of bed sheets, towels, and other laundry. ZippGo has an assortment of inexpensive packing items to keep your valuables from breaking. From recycled packing paper to innovative bubble wrap made from environmentally friendly "Kraft" paper, as well as traditional bubble wrap. ZippGo has it all.
7) Sell Some of Your Possessions before Your Move to Save and Make Money
Finally, we get to the way you can fund your move and make it much easier in the end. The more items that you own, the more time it will take to move them, and the final cost of the move depends on how much you are moving, and the time it takes to do it.
"Many charitable organizations will come to your house and take away your unwanted belongings for free," Poage says. "Then you will get a tax deduction for these items if you itemize them on your income tax returns."
Earlier, we discussed removing doors before the moving crew arrives if your furniture doesn't fit through your doorways. Another reason to measure your furniture and the space at your new residence is to make sure your big items fit through the doorways with or without doors. If an item of furniture will not fit, selling it provides a better option to spending the time and money to move it.
Also, selling rarely used items is a good idea because having a yard sale, garage sale, or a virtual garage sale on an auction site or Craigslist, could potentially you make enough money to cover the cost of your move and buy a nice new piece of furniture for your new home as well.