Beats Cardboard Boxes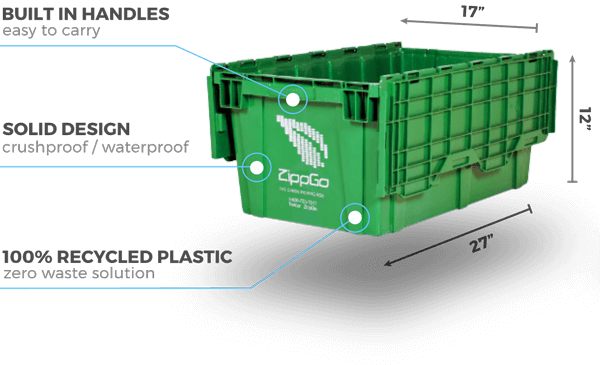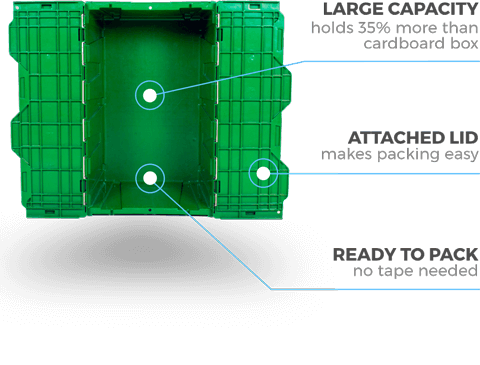 A better solution than cardboard boxes
Renting plastic moving boxes from ZippGo is a zero-waste packing solution with so many advantages over buying cardboard boxes. Aside from delivery of our boxes right to your door, you'll never have to deal with building boxes, sticky tape, and the post move box cleanup. ZippGo boxes are delivered ready to be packed the moment they arrive and once you move and unpack we pickup the boxes from your new place. You'll save time, money, and the planet by using our reusable moving boxes. We conveniently offer free next day delivery throughout the Bay Area including in San Francisco, Oakland, San Jose, and 60 more cities.
Save Time
Life is already so busy between work, friends, family, and trying to get in some personal time. Trying to move to a new home adds an entirely new element of busy. The hassle of building and taping cardboard boxes should be the last thing on your mind. That's where ZippGo comes in. You order online, we conveniently deliver our pre-assembled plastic moving boxes to your door, saving your time and sanity.
Free Next Day Delivery
Arrive Ready To Pack
Never Ever Need Tape
Save Money
Using ZippGo green moving boxes for your move can save you up to 40% over the cost of buying and moving with cardboard boxes. Cardboard boxes alone are already expensive, then add in the cost of 5+ rolls of tape, add in the cost of getting to your local Uhaul or box store, and the time spent building cardboard boxes. Plus moving companies generally can load ZippGo boxes in a truck faster saving you money on their hourly rate.
Save Up To 40%
Movers Load Faster
2X The Capacity
Save Planet
A tremendous amount of natural resources are used to make just one cardboard moving box, that is generally thrown away after a single use. By contrast, ZippGo's reusable moving boxes can be used more than 500 times each before they are recycled into new boxes. With 14 percent of the US population moving each year, this is a big opportunity to help reduce the waste associated with moving.
Boxes Reusable 500+ Times
Zero Waste Solution
Reduce Environmental Impact
Medium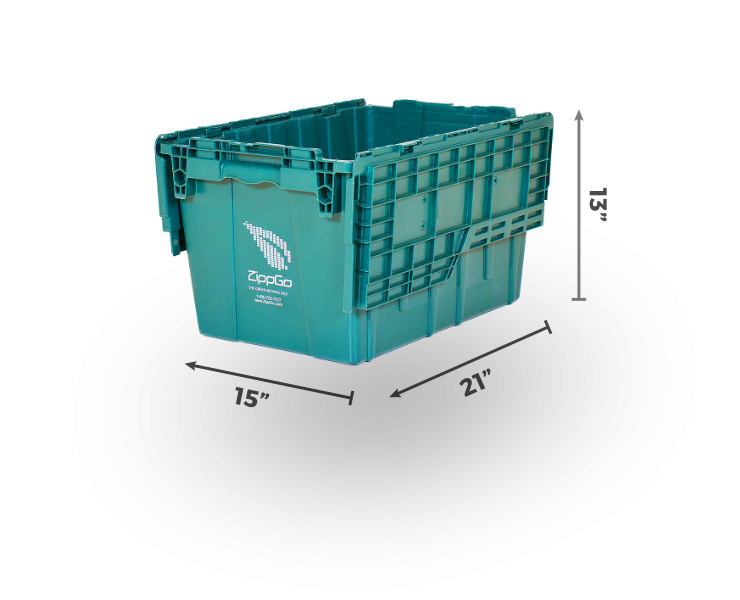 Use For:
Books
Large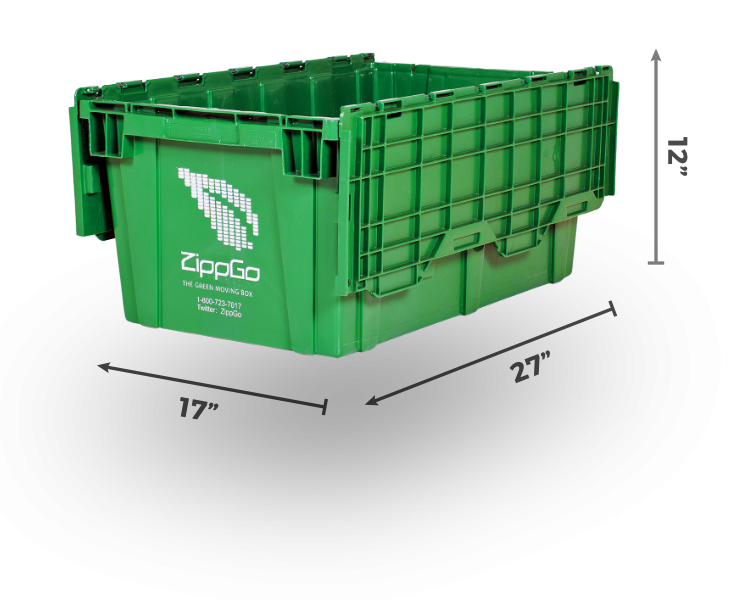 Use For:
Bedrooms / Kitchen / Everything Else
Extra Large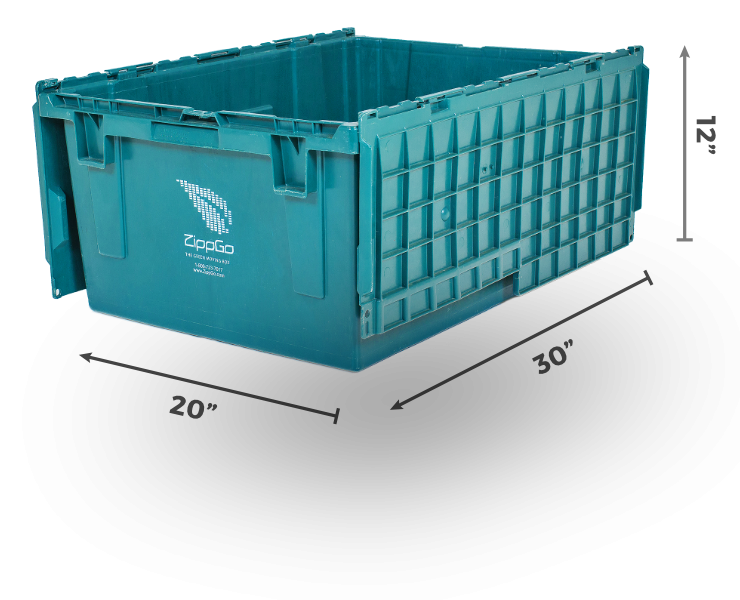 Use For:
Pillows / Blankets
Want to make this your easiest move ever?
" I will never move with cardboard again! This is brilliant! Great service... thought this was too good to be true but it is true... highly, highly recommend! "
Jennifer C.
San Francisco, CA
" This is probably one of the best services I've ever used. We moved twice with them and the boxes are perfect, they deliver and pickup everything flawlessly. "
Belen P.
San Francisco, CA
Watch Our Video (~1 minute)
Satisfaction Guarantee
We're so confident you'll love ZippGo Moving Boxes, we offer a 100% money back guarantee. If you are unsatisfied for any reason, call us within 12 hours of receiving your delivery. We'll pick up the boxes in the next available pickup window and give you a full refund
Order Boxes