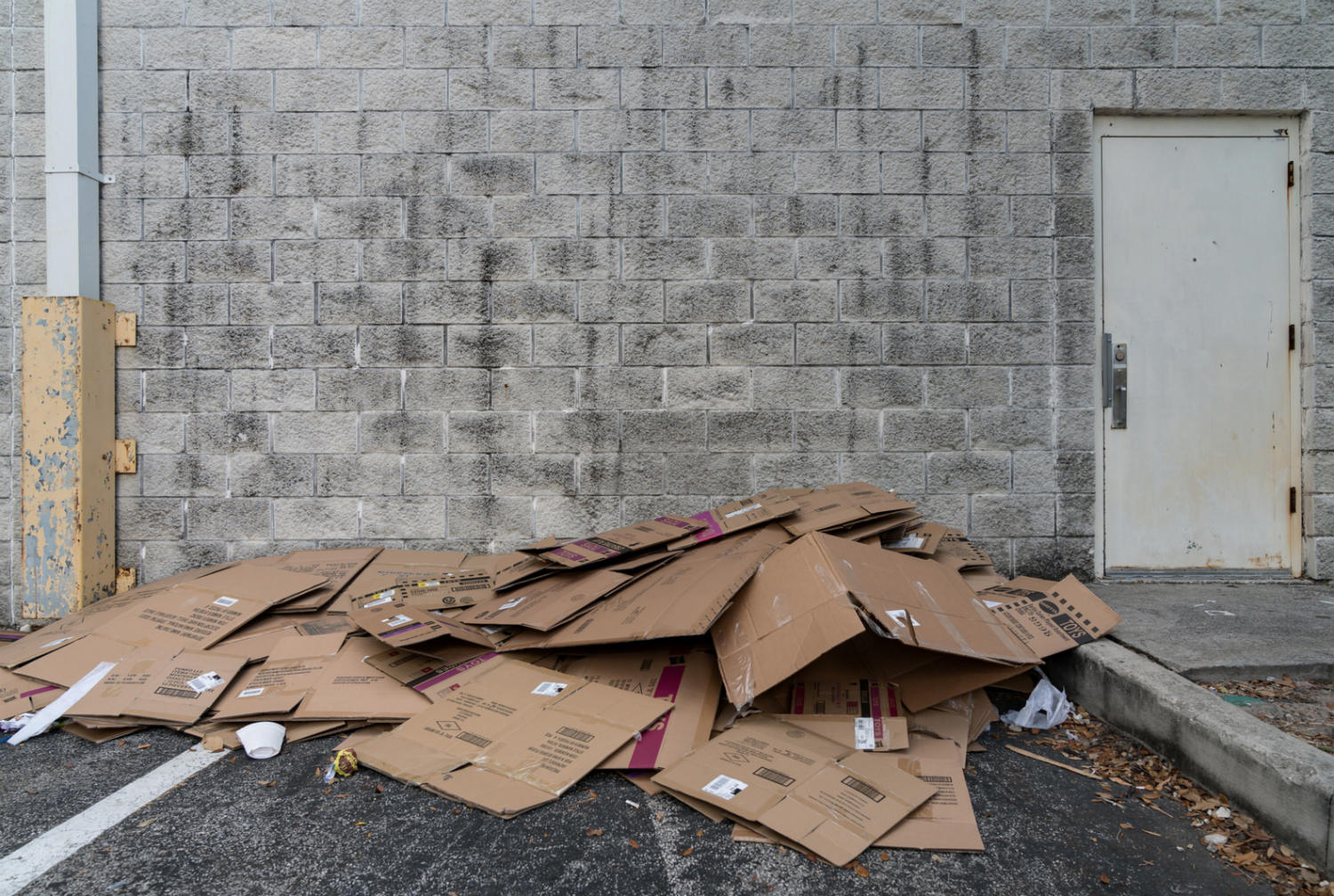 The number of different costs related to moving in San Francisco can be quite stressful. In addition to a down payment and security deposit, you will have to factor in the cost of moving too. That said, every bit of savings you can find is well worth it and when it comes to moving boxes you can find many places to save.  If you're considering free moving boxes San Francisco residents do opt for this, but it doesn't come without its challenges. If you want to go through the hassles, we've put together a few places where you can find free moving boxes:
Pharmacies
Pharmacies like CVS, Rite Aid, and Walgreens come with many boxes to spare. You can phone them ahead of time and arrange for a pickup, and they will likely leave the boxes by their dumpster for you. Of course, these are often situated on the remote edges of cities which means those living in the inner-city may not have access to them.
Grocery Store
Grocery stores receive shipments big and small regularly. They have some boxes which provide air holes, such as those in which bananas are delivered, fit for shipping plants. They have bigger boxes in which frozen foods arrive or small boxes in which toiletries arrived. The risk here is that the boxes might not have lids. Some could have sustained water damage from the melting of frozen items or a liquid spill. Other boxes could have sustained physical damage during transit or unpacking. You never know the condition in which the boxes will be or whether your local store can let you have them in the first place.
Bars and Restaurants
If you need free moving boxes San Francisco has hundreds of bars and restaurants which might be able to meet your need. When you head to bars and restaurants you will find that most of the boxes available do not have lids. This is because they are delivered wrapped in plastic, so that inventory can be easier checked. That said, these boxes are still strong and might be suitable for that last-minute toiletries or plant filled box you stuff into your car before the move. Restaurants have larger dry storage boxes and French fry boxes which can be useful. What's more, most restaurants which agree to give them away have a delivery area where their staff will likely be more than eager to help move the boxes into your car. One issue here is that being stored in the backroom kitchen area of a restaurant might leave residue on the boxes.
Liquor Stores
Liquor stores get boxes large and small, but the most important thing is they come with lids. This is not true of boxes you find at bars. They are also incredibly strong compared to boxes used for lighter transport which makes them ideally suited for heavier items like DVD's, books, and CD's. One of the problems here is that the boxes might not be in good shape, covered in some form of whatever beverage was last stored. Another issue is that this is a common place for people who are moving, especially in cities so it can be challenging to find a liquor store that has any boxes left. You are better off making arrangements ahead of time.
Home Improvement Stores
If you need free moving boxes San Francisco has many home improvement stores which might be able to lend a hand. Home improvement store chains like Home Depot or Lowes often have an overflow of boxes, which might seem an ideal solution to your moving needs. However, with different comprehension levels of store policy, finding an employee or manager who can actually give you the go-ahead to rifle through their used boxes and take them might be problematic. Many store managers are not sure whether they can give them away or not and most will not risk being wrong. This results in travel to multiple stores or even a single store on multiple occasions speaking with as many people as it takes until you get a "yes". If there are smaller hardware stores, family-run stores, they might be a better solution to this bureaucratic mess.
Freecycle
Freecycle seems like an ideal fit, offering used boxes for movers to avoid placing them in landfills, however, it is very rare that they have postings in your area on any given day. In order to take advantage of this site, you would have to search daily in hopes that someone was posting their used boxes.
Craigslist
With Craigslist you have to search under the "free" section and sometimes even the "for sale" section to find boxes in your area. You might have luck finding sources in your area, but in any case, you will have to pick them up and hope for the best. There is no standard against which these boxes are held. That means you could have two dozen worn out, dilapidated boxes on your hands which will not survive your move, or some mixture of dilapidated boxes and boxes covered in the remnants of the last mover. In this case, the chances of finding a box in good enough shape to support your household goods while you move is difficult.
Starbucks
Starbucks coffee shops are on nearly every corner, especially in big cities. That said, Starbucks stores receive between one and two shipments per week, which means they will likely have boxes on a weekly basis. These boxes range in size so you can find larger boxes ideal for bulkier household goods. The issue with this is that you might find the same home improvement store problem where the manager is unsure whether they can provide the boxes or not. You also might have to get in line because many movers might be hitting up the same location.
U-Haul Box Exchange
U-Haul now offers a message board which lets movers search by location for free boxes. Of course, this brings with it the same issue as Freecycle: you might not always find boxes in your area when you need them which makes this source a bit unreliable.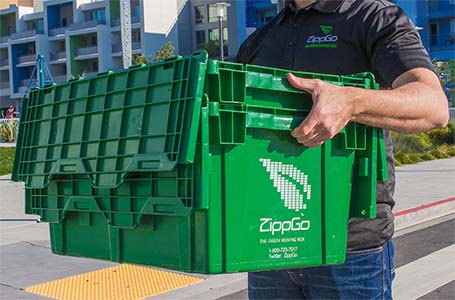 If you're moving in San Francisco, ZippGo has a ton of eco-friendly plastic moving box rentals and eco moving supplies which are brought right to your door with free next day delivery. ZippGo's plastic moving boxes are the most reliable and wallet-friendly source out there. These boxes essentially pay for themselves due to their ease of use and their low cost. For a low rental fee roughly equivalent to the time and money you would spend in gas trying to arrange for a pick-up of used boxes from stores and then tape, you can rent plastic boxes from ZippGo. These boxes arrive at your door already assembled, which means you don't need time or tape to put them together before you pack. They are durable, water-proof, tear proof, and crush proof. Every ZippGo box has an integrated attached lid which easily snaps together after you've finished packing it. They also stack perfectly on top of one another, making it easier to load and secure them inside of a moving truck.