Moving Boxes Berkeley
You may have already found a local Berkeley moving company and now its time to start the grueling search for moving boxes. Your first thought might be to buy new or used cardboard boxes from a local moving supplies store or to go to your local grocery store to dumpster dive. If your looking for moving boxes Berkeley residents may have used once and have posted on Craigslist you may run into trouble. The problem with these choices is they are time-consuming or expensive or both, and in the end you may up with dirty cardboard moving boxes which either have lots of hidden germs, dirt, or possibly bed bugs.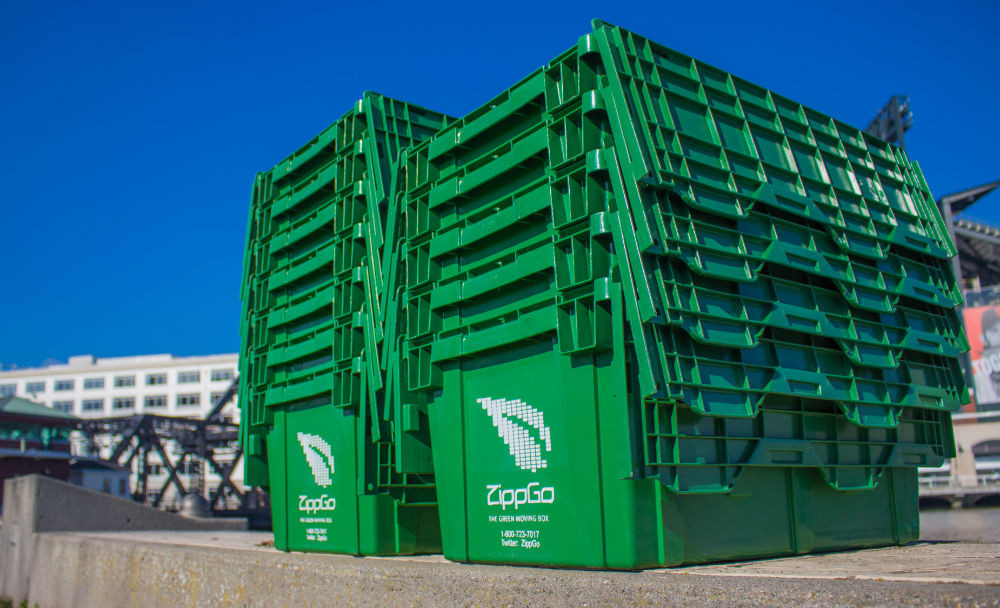 How It Works
ZippGo's ultra clean plastic moving boxes are delivered to your home or office with a moving dolly, labels, zip ties, and free delivery. All of our packages have at least two different box sizes including book boxes specifically designed to pack books. Make your life simple, while keeping your wallet fat. ZippGo provides moving box rentals Berkeley residents can order in less than 5 minutes and have delivered within 24 hours. The best part is you get all this with 1 bedroom packages starting at just $129 for a 1 week rental which includes everything you need plus free delivery.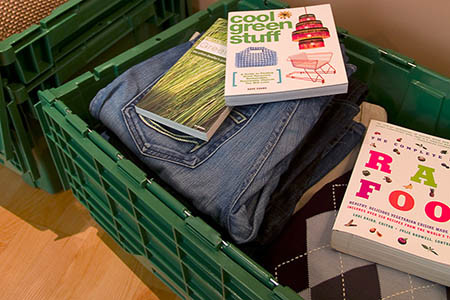 Beats Cardboard Boxes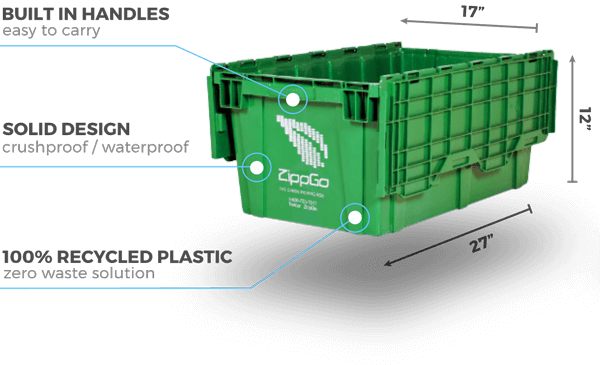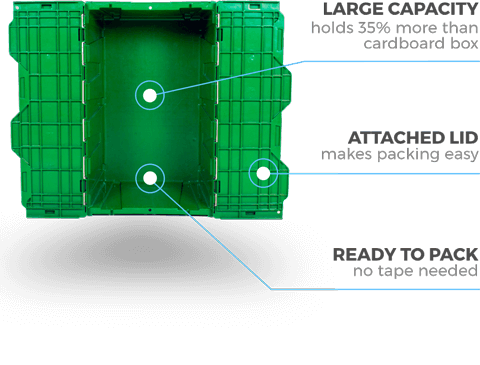 Moving Boxes delivered in cities near Berkeley
Our Hours:
Monday - Saturday
7:00 AM - 6:00 PM
For a complete list of the cities where we provide delivery, you can view our locations page.
Medium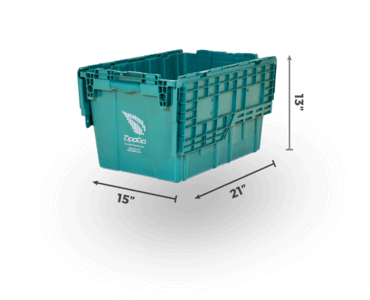 Use For:
Books
Large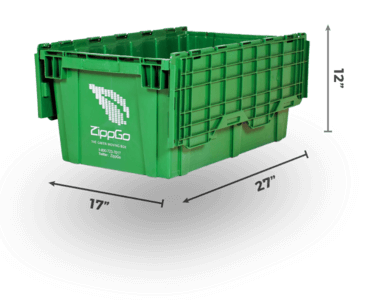 Use For:
Bedrooms / Kitchen / Everything Else
Extra Large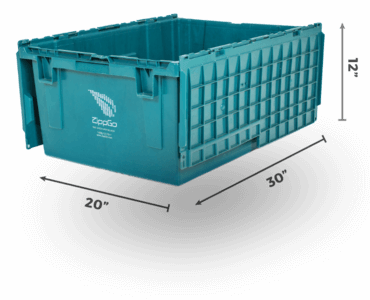 Use For:
Pillows / Blankets
What Our Clients Say
"This is the best service out there and renting boxes from them is one of the best decisions I've made! Moving is super stressful and really sucks, but Zippgo made a normally complicated period of time so much easier. My wife originally wanted to use cardboard boxes, but her idea got vetoed when I found out about Zippgo. After using their cool moving boxes, she has come over from the dark is their biggest fan! We'll never move without these amazing boxes again!"
"Thank you very much. The boxes were Amazing! Huge help."
"These green moving boxes are a brilliant idea and honestly I wish I thought of them! They saved me and my family so much time that would have otherwise been wasted building cardboard boxes. These guys are a breath of fresh air with their business model and with how well they take care of customers. Never going back to cardboard!"
Berkeley Moving Resources
Free Next Day Delivery in Berkeley!