Oakland has many neighborhoods, each with their own style and community. As a newcomer, it is important to understand key features associated with each of the different neighborhoods in order to find out which one best suits your personality. We put together some of the ones we enjoy. If you're moving to Oakland, make sure you rent plastic moving boxes from ZippGo instead of buying cardboard moving boxes.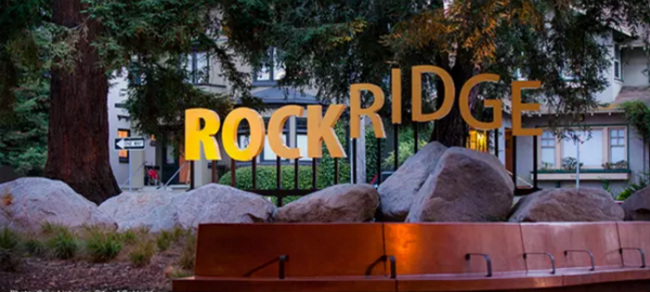 Rockridge
Rockridge is a charming area situated in the northern part of Oakland and enjoying a smattering of upscale, quirky dining and shopping options. This neighborhood is relatively affluent with a household income twice as high as the average Oakland income and homes costing about twice as much compared to other neighborhoods. Residents are well educated, the majority of whom have bachelors and master's degrees. Home to College Avenue, this neighborhood boasts a 1 mile stretch of street full of pubs, cafes, shops, and restaurants. On this street residents will find a mixture of reasonably priced consignment clothing and high quality clothing. Upscale furniture, hand crafted and unique is also available. The Rockridge Market Hall is home to a wine shop, bakery, specialty food store, florist, fish market, and more allowing local residents to decorate their hand crafted table with freshly cut flowers on which to serve their freshly prepared fish. With a BART station nearby, it is easy to reach any nearby area.
Montclair
Montclair is a wealthier neighborhood, one which constitutes the western slope of the hills. The area enjoys a compact shopping district for local residents, known as Montclair Village. Houses in the area enjoy a level of natural privacy with the heavy forests, winding streets, and quaint single family cottages tucked away in the hills alongside a high prevalence of single family homes. Also found in the hills are a handful of mansions. For those who are on a tighter budget or enjoy the proximity to the neighborhood's shopping region, there are smaller apartments near the Village. Residents with small families can enjoy access to the highest ranked public schools in all of Oakland.
Lake Merritt
Lake Merritt is an urban region in Oakland, which features a tidal lagoon right outside of the downtown region. This area is popular for its mixture of city neighborhoods and parks. This was the first wildlife refuge as designated in 1870. Since 1966 the area has been placed on the National Register of Historic places and enjoyed many birds and local wildlife. Residents of this neighborhood can take advantage of the sailboat, rowboat, and canoe classes and rentals available at the lake as well as the nearby Children's Fairyland amusement park. There is a perimeter around the lake itself on which many local residents enjoy jogging and sunset strolls. Today residents living in this area can enjoy an all access pass to nature, right in the heart of the city. The recent revitalization of the Lake Merritt area has turned the area around and it has become a positive focal point for the City of Oakland.
Piedmont
Piedmont is quite a small yet affluent neighborhood (technically a city) only 1.7 square miles and very much residential. Located in the hills it is north of Joaquin Miller Park. The neighborhood boasts highly educated residents whose median income is three times the average Oakland income. Additionally, the average home is twice the cost of other Oakland neighborhoods ($836,000 compared to $445,000). The neighborhood has five parks, residential facilities, playgrounds, and schools. There is no central shopping street in this neighborhood, but Piedmont Park is the perfect place to walk your dog (leash-free) and stop for a family picnic. This neighborhood is a quieter residential location ideally suited for those who want to get out of the hustle and bustle of the city but still remain close by to the quirky charm that is the Bay Area. Public transportation is limited in the region compared to other neighborhoods, which also helps to feed the seclusion and quiet nature of the location. Piedmont is a residential city, but one which is just a hop, skip, and a jump away from decent shopping and dining specifically along Grand Avenue. Given that Rockridge shares a border, new residents can enjoy access to a few quirky shops in just a matter of blocks.
Grand Lake
The Grand Lake District is situated along the northeast corner of Lake Merritt and enjoys borders with Piedmont, Trestle Glen, and Adams Point. Since the 1990's property values in this region have increased with revitalization programs under the leadership of Jerry Brown. There are a number of local restaurants and shops in this area. This neighborhood is ideal for young shoppers or people with families, as it has two large shopping centers and a popular theater that is well known throughout the neighborhood. Local residents can enjoy a large and popular farmers market on Saturdays too for fresh produce.
West Oakland
West Oakland is found along the northwestern corner of Oakland, enjoying access to the Bay Bridge and the waterfront region of the Oakland Port. This area encompasses a handful of neighborhoods including Campbell Village Court, Cypress Village, Clawson, Oak Center, Port of Oakland, South Prescott, and many others. These neighborhoods have become an attractive place for new residents to move given the growth of Emeryville and all the shopping and dining it has to offer on the Western border, as well as the quick access to BART and the Bay Bridge. Both mediums of transportation afford new residents easy access into San Francisco and adjoining neighborhoods while still enjoying affordable housing prices. Inside of this area residents will find the park commemorating the earthquake of 1989, as well as art studios, new business structures and condominiums, and the mixed residential and retail development that is the Mandela Gateway. For those who want something new, there are new condominium developments right by the train station and for those who enjoy something old, some of the local historic Victorian homes have been refurbished and are now a hot item on the real estate market.
Oakland Hills
The Oakland Hills cover a broad residential area which, as the name suggests, are located on the hills themselves. The residential neighborhoods are situated on the eastern edge of Oakland, abutting the west part of the Berkeley Hills. These neighborhoods enjoy a hilly landscape mixed with regional parks and preservations, perfect for families. The higher up in the hills you travel, generally the more expensive the housing. Some of the highest residences afford owners/renters the most spacious yards and views of the San Francisco and the Bay, while the smaller houses near the bottom of the hills, or the flats, have smaller properties with limited views. Residents who move to this area can enjoy natural scenery alongside landmarks such as the Redwood Regional Park, Robert Sibley Volcanic Regional Preserve, and Joaquin Miller Park. Residents can also gain membership to the Sequoyah Country Club, home to many of the most beautiful golf courses in the East Bay. There are a handful of public schools within these neighborhood boundaries and Merritt College, making it a suitable place for families. The walkability score is low in the hills as you'll need a car to get to shopping and entertainment.
About The Author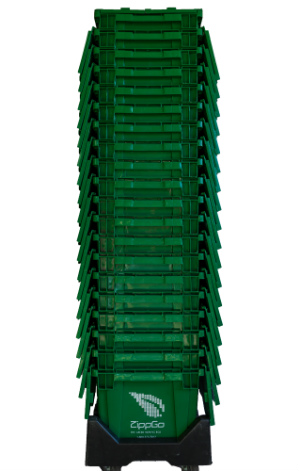 ZippGo is a locally owned Bay Area company that rents plastic moving boxes and includes free delivery. If you are moving to Oakland moving boxes which safely hold all your belongings can be difficult to find. Many people will buy cardboard moving boxes or get used boxes from someone they know, but cardboard is not very durable and used boxes can be filthy. Once you rent moving boxes from ZippGo you soon realize you'll never go back to any other box. Using ZippGo boxes simplifies your move, saves you money, saves you time, and is a zero waste solution. If you don't believe us, check out the 150+ 5 star ZippGo Yelp Reviews.