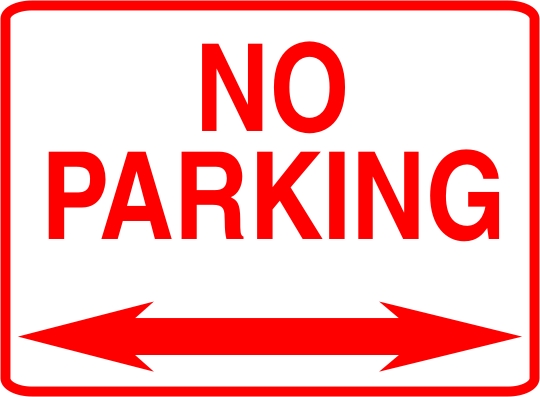 If you're doing an Oakland move, you've probably been told you may need an Oakland moving permit. We've created a document to take you step by step through the process of applying for and receiving a moving permit from the City of Oakland. If you're moving in San Francisco, we've also created a thorough guide for a San Francisco moving permit.
Like many larger cities, the City of Oakland will require you to have a moving permit for your moving truck to park on the street in front of the home you are moving from and/or your new home in Oakland. The moving permit is also referred to as an obstruction permit by the City of Oakland. Before we talk about applying and obtaining your own moving permit, we want you to know why this permit is needed and what the costs are.
Why Do I Need An Oakland Moving Permit?
A) The moving permit will allow you to reserve parking spaces to park a moving truck for a limited period of time during which you or your movers will be loading/unloading your belongings.
B) It will give you the permission to block traffic such as street cleaning.
C) Other property owners around the area may not park in the reserved parking spaces.
Some moving companies offer a permit pulling service for an additional fee, but most leave the responsibility of applying for an Oakland moving permit up to you.
When you receive the moving permit, it will look like post signs that are labeled "No Parking". What you need to do once you get the permit is to post it around your parking spaces at least 72 hours prior to parking your moving truck.
How Much Does an Oakland Moving Permit Cost?
Unfortunately, Oakland, makes it especially difficult to apply for the moving permit, let alone get information about how the process works and pricing. There is very little information on the City of Oakland website about the moving permit and calling their office results in voicemails and unreturned calls.
Although there aren't any visible display of the prices, the City of Oakland website does mention that their prices varies (For example: a two day permit for a 75 feet non-metered parking is $240.), and are dependent on:
The time of the permit, which means how long would your permit be active from the starting date through the ending date of the moving. Be sure to choose your dates accordingly and well planned out.
The number of parking spaces required
Type of parking spaces blocked
You can try to call the City of Oakland Permit Center at (510) 238-3443 to find out the exact pricing costs for your needs, but your best best is to go to the actual office address listed below.
How to Apply for an Oakland Moving Permit:
The only way to apply and receive an Oakland moving permit is to go in person to the Oakland Permit Center. The Permit Center does not state anywhere on their website that they accept applications through the phone.
The Oakland Permit Center's contact and address is below:
"Oakland Permit Center
250 Frank H. Ogawa Plaza,
2nd Floor, Oakland, CA 94612″
The Permit Center hours are, "Mondays, Tuesdays, Thursdays and Fridays from 8 a.m. to 4 p.m. Wednesdays from 9:30 a.m. to 4 p.m.* *last Wednesday of each month from 10 a.m. to 4 p.m."
Before you go to the Oakland Permit Center, make sure you have the following information ready for your moving permit application:
Site address: Which is the address of the building that you are moving into. In case you are in Oakland and wanting to move into another area of Oakland, be sure to have both site address of the previous building and the new building that you are planning to move into.
The number of parking spaces needed: One parking space is about 25 feet long. Many moving companies requires 2-4 parking spaces.
The day(s) and date of your move: The limited amount of time that the permit will be active for.
The type of parking spaces blocked: You may be blocking metered parking spaces. The Permit Center wants to know how many are being blocked and the numbers that are listed on the metered parking spaces.
A traffic control plan: In case you may need to block traffic. You can download the traffic control plan application on their website.
Gather all necessary information, and head your way to the Permit Center and apply.
The Permit Center accepts cash, checks payable to the City of Oakland and most major credit cards.
About Author
ZippGo Moving Boxes rents plastic moving boxes and offers FREE uniformed delivery by out team members throughout the San Francisco Bay Area. We have setup box packages for every home size and provide office moving boxes for employee relocation as well. We also offer moving supplies Oakland residents can use to pack up their kitchens and delicate items. Order Oakland Moving Boxes from us today.