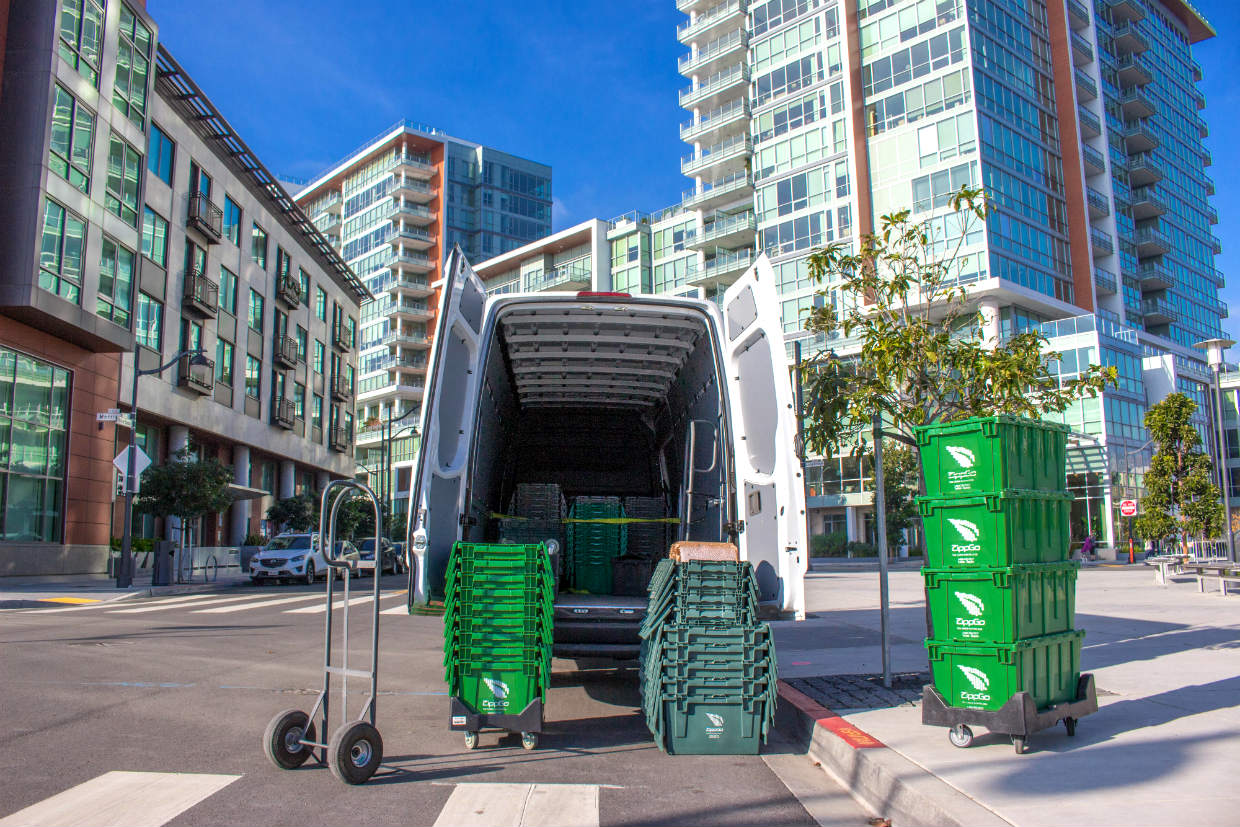 Preparing for a move brings with it many stresses. Beyond finding your new location and determining when to move, choosing a moving company is the next biggest stress. It is incumbent upon you to conduct due diligence prior to selecting a company so that you can rest assured that you are receiving quality and reliable service.
Professional Licensure and Insurance
Before you start contacting your list of potential movers to inquire about their services and fees, you want to make sure they have the appropriate license to operate as a moving company by your state licensing board. In California, moving companies are required to obtain an operational license through the California Public Utilities Commission. You can do a double check by doing a moving company license search on the CPUC website. The moving company should also have a membership with the American Moving and Storage Association. If the moving company uses large trucks, then you should ask to see their permits from the state transportation authority. This is especially important if your moving company is going to take you across California state lines. Check that the company has been properly bonded and insured; this will mitigate the risk of liability in the event of damage.
Review Policy
On the note of damages, check over company policies paying particular attention to what their insurance rules are and what damages you can legally obtain in the event that the worst should happen. It is not likely that things will take such a turn, but knowing ahead of time what resource you have can set you at ease. That said, you also want to review what things are required of you if you choose to use their services. Some companies, for example, ask that if you hire movers to pack and move your items that you remain present for the duration of the packing process while others only ask that you are there at the start to sign off on the process. You may be required to pack the materials yourself and sign a form stating that no illegal items are contained within your boxes. This typically pertains to things such as plants or animals which cannot be shipped in moving trucks or across state lines. It also pertains to gun owners who need to, in most states, pack the gun and the ammunition separately. Knowing what documentation you need to sign, when you need to sign it, and what else you need to do during the process will help you to tackle each item in a prompt fashion and avoid unnecessary moving delays. Remember that each delay can end up costing you, so it is in your best interest to remain on top of the moving process.
Reasonable Price to Service Ratio
Naturally, people believe that the "best" price is synonymous with the cheapest rates, but when selecting a moving company it is incumbent upon you to review the fine print; the "best" service is not necessarily the one with the lowest price per mile or per pound, but the one which offers the best service for their price. By reading the fine print you can uncover whether the moving companies you are considering have different fees or charges for late deliveries at your new home, for odd or heavy items like pianos, or for homes which are up multiple flights of stairs or located far from the closest moving truck parking places. Look for a "not to exceed" quote which is a binding quote that prevents the moving company from charging you extra if the weight of your shipment turns out to be more than estimated. This is a great fo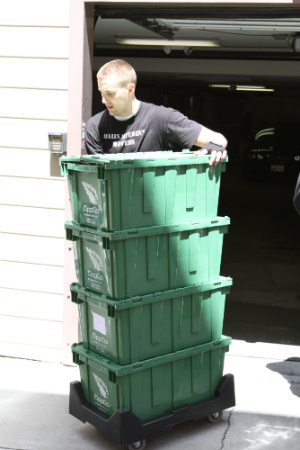 rm of legal protection for California consumers in addition to the Double Drive Time Law. In addition to this, you want to be aware of different seasonal rates. Some companies charge more if you plan to move during the spring/summer, or if you are moving around a popular holiday or vacation time such as the end of a school year or over the Christmas break. And on that note, if your old or new home is particularly tricky to reach (for example: the apartment is located six flights up a winding staircase or you have to walk along a small pedestrian path and up stone steps for one block from the street before you reach the front door) you will want to make sure that the moving company you select is able to accommodate such features and willing to do so at a reasonable rate.
Plastic Moving Boxes
One of the more important criteria your potential moving company should meet is being environmentally friendly by way of using plastic moving boxes. Companies which rent plastic moving boxes are more environmentally conscious compared to cardboard boxes because they make the moving process simple and effective. Plastic moving boxes are waterproof and crush proof, two things that cardboard moving boxes are not. They also circumvent the standard moving expense of tape which means you no longer have the struggle to tape each box securely before you move. Plastic boxes are not only less expensive compared to cardboard, but they arrive ready for you to begin packing, and are easily stacked together in a secure fashion. This brings with it the added benefit of easily unpacking at your new destination, given that the boxes only need be unstacked and unpacked. You can enjoy twice the storage capacity and a significantly easier moving process with these green moving services.
Storage Facilities
If you are not available to meet the movers when your items arrive, one of the considerations you must make is whether the moving company you select has a safe and secure storage or holding facility in which your belongings can be held. Many companies have warehouses where your goods can be delivered and stored until the date you move in, but with your entire shipment in their hands, it is best to inquire as to the security and safety measures any given company has put into effect. This will give you a better idea as to whether your goods can be trusted to the company for the temporary holding period.
Reputation
Finally, you want to trust the company you hire, to know that they are reliable and that they have a reputation behind them. This is not to say that brand new moving companies are unreliable, but rather, that you want to work with people who are friendly, professional and prompt in their communication and responses, and who have customers ready and willing to vouch for their services. Ask for references if you cannot readily find them online on websites like Yelp or Angie's List or on the company website; good moving companies will be ready and willing to provide such information without hesitation.
About The Author
ZippGo rents plastic reusable moving boxes in the San Francisco Bay Area with free delivery and pickup. Our moving bins are made from 100% recycled plastic, simplify packing and moving, and are used for residential and office relocations. We work closely with local moving companies and can provide mover referrals upon request.