Moving Boxes Santa Clara
Get moving faster with Santa Clara moving boxes. The moving boxes Santa Clara residents swear by are the rented plastic moving boxes our team at ZippGo delivers everyday. ZippGo's moving box rental service makes packing boxes and moving so much easier because we bring boxes that are ready to pack right to your door. You simply pull one box from your delivered stack of boxes, pack it up, close it with our integrated attached lid system, put one of the included box labels on, and then grab another box and begin filling again. If there was a prize for speed at packing boxes Santa Clara residents would win top honors when using ZippGo boxes. Our box package also include a free four wheel moving dolly that is custom made for our boxes and significantly speeds up loading and unloading of the boxes.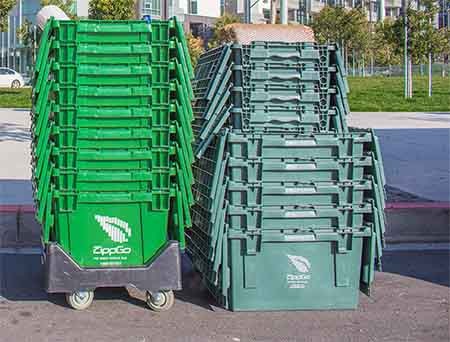 Over 500,000 Plastic Moving Boxes Delivered
We delivered our plastic moving boxes to thousands of Bay Area clients in Santa Clara and the surrounding areas of Sunnyvale, San Jose, Campbell, and Cupertino. Not only have clients had easier moves by using ZippGo's boxes, but the use of our boxes has prevented the waste of over half a million cardboard moving boxes. The ZippGo moving boxes are made from strong 100% recycled plastic so they can take a beating during a move and still get reused for over 500 additional moves in the future. Over the years, we've received over a hundred and sixty 5 star reviews from clients who love using ZippGo. Annie T. from Santa Clara shared her experience on Yelp and had this to say:

"ZippGo is am amazing service with an outstanding idea! They are so much better than cardboard! Not only do you not have to deal with the hassle of figuring out what to do with all the boxes when you're done moving, they are also sturdier and easier to stack."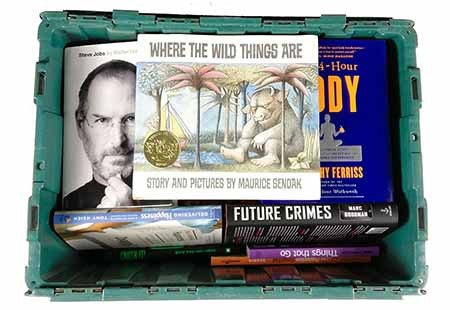 Moving Supplies Delivered
In addition to moving boxes Santa Clara residents will also need moving supplies to ensure the packing portion of the move runs as smooth as possible. After all, you want to be sure all your glasses, plates, bowl, vases, and other delicates show up at your new home in one piece. ZippGo offers a selection of green moving supplies such as packing paper made from recycled paper, Greenwrap which is a unique eco-friendly version of bubble wrap, dish divider inserts to quickly pack your plates and bowls, and glass divider inserts to safely pack up all the different glasses in your kitchen. We also rent and delivery reusable wardrobe boxes made from durable corrugated plastic. These are perfect for closet hanging items such as dresses, jackets, suits, and dress shirts because you can literally grab them from your closet on the hanger and then hang them in these boxes. Will save you so much time and we highly recommend these. Also, our lifting straps can be rented so you and a partner can move heavy items like a mattress, dishwasher, or other large items with ease. The packing portion of a move has always been a dreaded nightmare for most people, but with the combination of ZippGo's plastic moving boxes and moving supplies Santa Clara residents will experience their easiest move ever!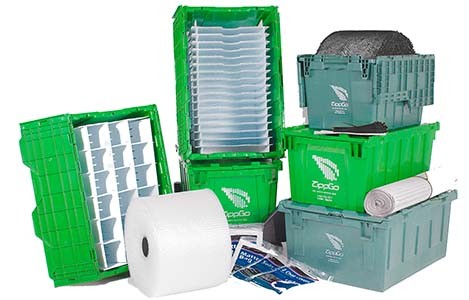 The Problem With Used Moving Boxes
If you're considering finding used cardboard boxes Santa Clara residents who have recently moved may have some, but be advised these boxes can have problems. The used moving boxes found on Craigslist or Nextdoor ads can often be dirty after having been through at least one move, will likely be covered in dust from storage in a garage, or worse can contain bed bugs. Additionally, cardboard moving boxes are made from paper so even after just one use the fibers will weaken and the bottom can fall out on you once you've filled up the box. ZippGo's plastic moving crates are made from commercial grade recycled plastic, are thoroughly sanitized after every single use, and can reliably hold up to 100 pounds each.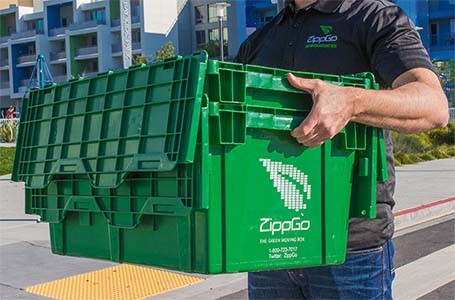 Beats Cardboard Boxes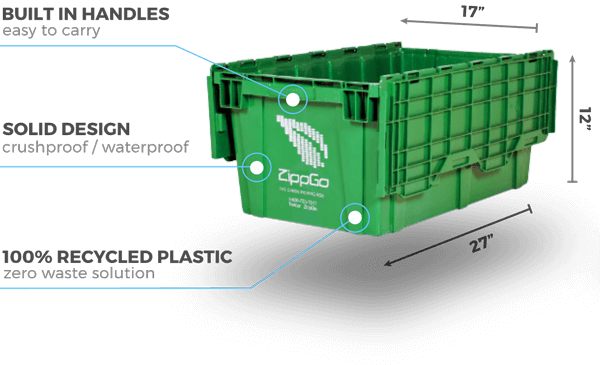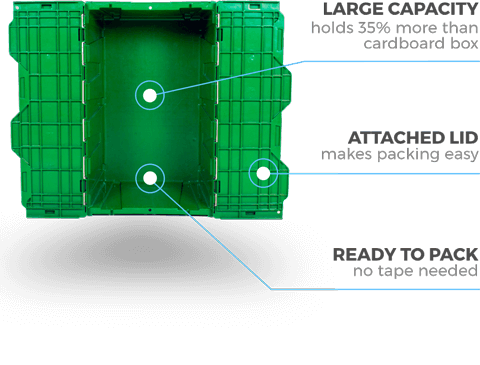 Moving Boxes delivered in cities near Santa Clara
Our Hours:
Monday - Saturday
9:00 AM - 6:00 PM
For a complete list of the cities where we provide delivery, you can view our locations page.
Medium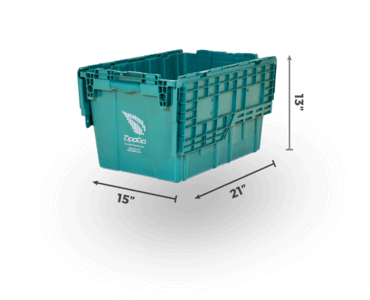 Use For:
Books
Large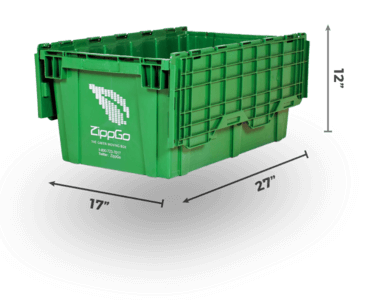 Use For:
Bedrooms / Kitchen / Everything Else
Extra Large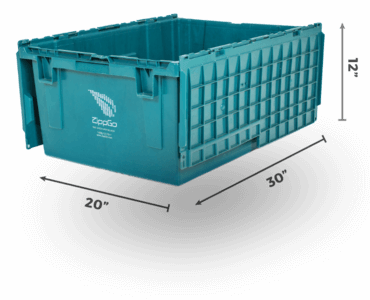 Use For:
Pillows / Blankets
What Our Clients Say
"Moving was something I've always dreaded for so many reasons, mainly having to pack up my entire life in cardboard boxes and move it. A friend at work told me about ZippGo's green moving box service, so I decided to give them a shot. I was blown away with how much easier their plastic moving boxes made the packing part of my move! The customer service was amazing and they communicated with me every step of the way for the delivery in Mountain View and the pickup at my new place in Santa Clara! I'm hooked and have been paying it forward by telling anyone I know who is moving."
"ZippGo made moving so easy! I've never packed so fast in my life and I usually drag my heels when it comes to packing because I hated dealing with cardboard boxes. My co-worker told me about these and at first I was skeptical, but so glad I went with my gut! The convenience of having boxes delivered is great and the price is totally reasonable."
"These boxes are amazing! Wish I knew about these guys during my last three moves. I'm never going back to cardboard boxes again. Ash and Eddie were super friendly and delivery/pickup was always on time."
Santa Clara Moving Resources
Free Next Day Delivery in Santa Clara!