Moving Boxes Palo Alto
If you already live in Palo Alto you know what an amazing city it is to do some shopping, enjoy a variety of inspired and diverse restaurants, and of course raise a family. If you're planning to move to Palo Alto then you have so much to look forward to. Palo Alto and the surrounding cities of Menlo Park, Mountain View, Los Altos, and East Palo Alto are very eco-friendly cities with a strong commitment to sustainable living. You can see it in the organic food served at the many restaurants on University Ave, the recycling practices mandated by the city, and the abundance of electric vehicles on the road. When it comes to reducing waste during a move, Palo Alto residents have been just as committed. Prior to ZippGo, during a search for moving boxes Palo Alto residents would only be able to buy cardboard boxes for packing up their belongings. In an age of innovation, efficiency, and sustainability in just about every other industry, we're bringing these same qualities to the way people pack and move. Since 2009, ZippGo has been renting and delivering our green moving boxes to Palo Alto home owners and renters to make packing before a move simple, cost effective, and safe for the planet.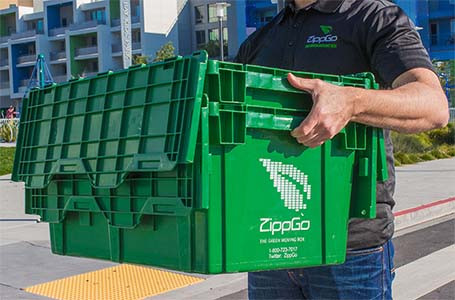 How It Works
Placing an order on our website is quick and easy and can be completed in less than seven minutes. You'll start by selecting one our pre-configured box packages, then choose how many weeks you would like to rent them for, and then add any of our green moving supplies to your order. After this simply let us know when and where to deliver. Before you know it one of our shiny delivery trucks will deliver the green moving boxes Palo Alto residents have been using for years right to your door. Since ZippGo Boxes arrive assembled and never need tape, you won't waste any time building boxes and you'll be able to start packing right away.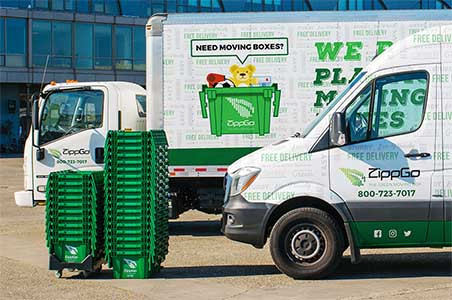 Over Half A Million Boxes Delivered
Since launching ZippGo in 2009, we've delivered over half a million of our reusable moving boxes to thousands of San Francisco Bay Area customers. The support we've received from Palo Alto residents has been amazing and we're extremely grateful. Although we're a small locally owned business, we're laser focused on our big goal which is to completely eliminate cardboard boxes from the moving industry. With every order we receive for our green moving boxes, we're one step closer to this goal. During this journey, we've earned Yelp's highest customer satisfaction ranking of 5 stars with reviews from so many of our happy customers. Check out what Lily R. from Palo Alto wrote on Yelp about her ZippGo experience:

"Made moving 1 million times less heinous. I realized after using ZippGo that half the reason I hate moving so much is the awful process of finding/buying boxes, building them, and then having to break them all down and have your new apt. cluttered with 50 awkward and cumbersome pieces of cardboard that you then have to figure out how to get rid of on top of organizing all of your belongings. ZippGo boxes were fast, easy and convenient."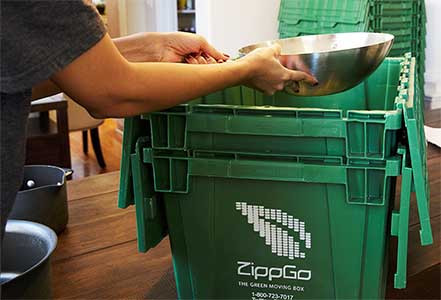 Beats Cardboard Boxes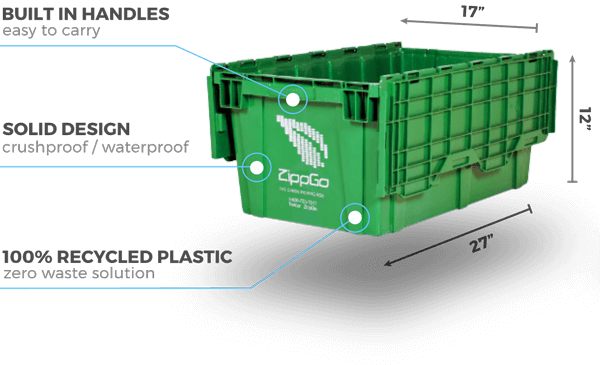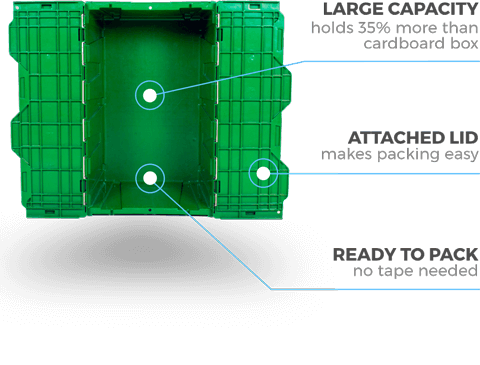 Moving Boxes delivered in cities near Palo Alto
Our Hours:
Monday - Saturday
9:00 AM - 6:00 PM
For a complete list of the cities where we provide delivery, you can view our locations page.
Medium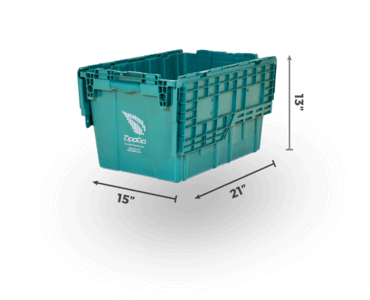 Use For:
Books
Large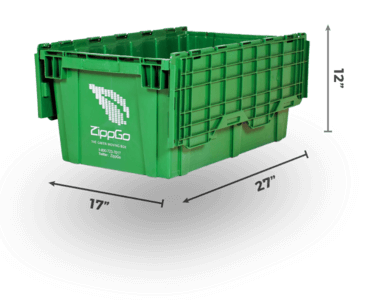 Use For:
Bedrooms / Kitchen / Everything Else
Extra Large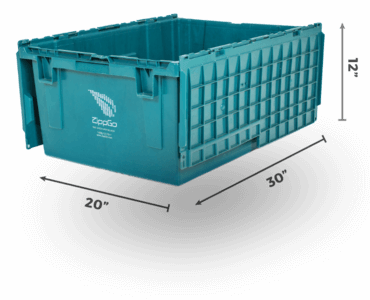 Use For:
Pillows / Blankets
What Our Clients Say
"I've told everyone I know about how amazing ZippGo is. Make sure to get the dolly with your order as it makes moving the boxes so easy. My movers loved these. Cardboard boxes....never again! Thank you ZippGo."
"We moved to a different floor within our building and the green moving boxes were perfect! We got all our stuff in them, loaded them on the dollies, and pushed them in the elevator. They couldn't have made it more easy."
Palo Alto Moving Resources
Free Next Day Delivery in Palo Alto!