Moving Boxes Redwood City
Stop the moving insanity! Everyone dreads buying cardboard moving boxes to pack up all their belongings because you have to build them, tape the boxes, and then worry about them falling apart in the middle of your move. ZippGo solves this problem by delivering plastic moving boxes Redwood City residents can count on to make packing easy and keep their belongings safe. ZippGo rents our green moving boxes with free next day delivery to your home or office. The boxes come assembled with attached lids, are neatly delivered in nested stacks, and take up very little space. There is no better solution for packing boxes and moving your Redwood City home. ZippGo simplifies your move by reducing your packing time, saving you up to 40% over the cost of buying cardboard, and eliminating the hassle and mess of moving with cardboard boxes and tape.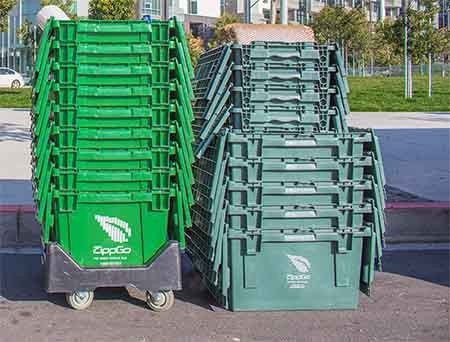 Speed Up The Move
If you've used cardboard moving boxes before, you know you'll spend roughly two frustrating hours on the floor building boxes with multiple rolls of messy tape. After you move into your new place, the frustration continues when you're surrounded by a messy mix of long pieces of ripped tape and dirt laden cardboard boxes. By ordering ZippGo's plastic moving boxes to pack your belongings, you'll get sparkling green plastic boxes delivered to your door and you're able to start packing the moment they arrive. Since our green boxes have attached interlocking lids, you'll never need to mess with tape again during a move. After your Redwood City moving boxes have been unpacked, the ony thing you need to do is pat yourself on the back for a job well done. ZippGo will pickup the boxes from your new place, sanitize them at our offices, and then send them out again for another smart Redwood City resident making a move.
Better For The Planet
Packing with ZippGo's green moving box system isn't just about making moving easier and cheaper, but it's also about providing a sustainable zero waste moving solution. Since launching in 2009, we've delivered over half a million of our reusable moving boxes in the San Francisco Bay Area eliminating the waste from at least the same amount of cardboard boxes that would have otherwise been used. ZippGo Boxes are made from 100% recycled and recyclable HDPE plastic making them almost indestructable. Unlike cardboard moving boxes which can be reused a maximum of three times before they fall apart, our boxes can be reused more than 500 times each. We also carry a line of reusable and recyclable green moving supplies that include packing paper made from recycled paper, Greenwrap which is an eco-friendly alternative to bubble wrap, reusable wardrobe boxes, and reusable glass and dish dividers.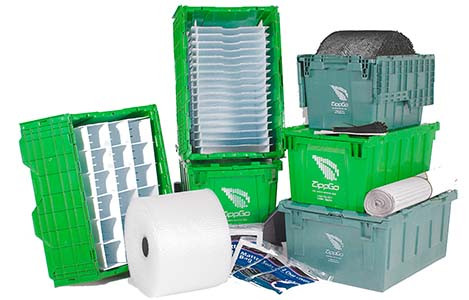 Beats Cardboard Boxes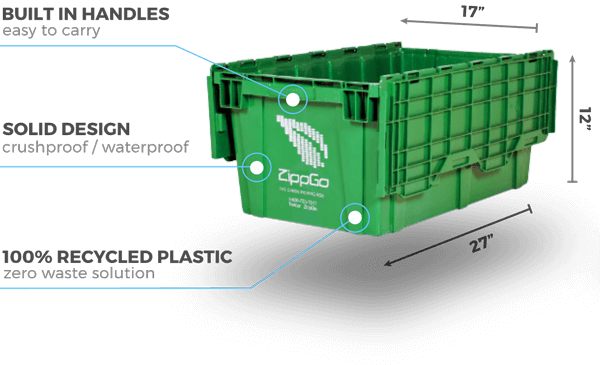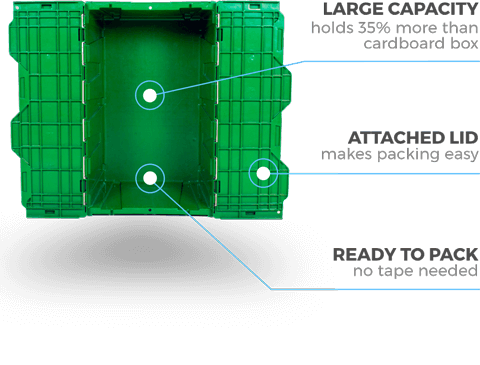 Moving Boxes delivered in cities near Redwood City
Our Hours:
Monday - Saturday
9:00 AM - 6:00 PM
For a complete list of the cities where we provide delivery, you can view our locations page.
Medium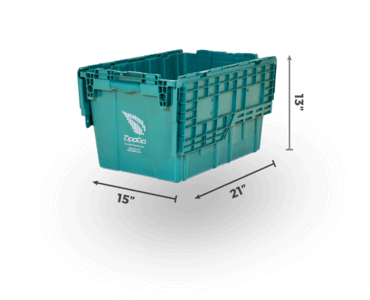 Use For:
Books
Large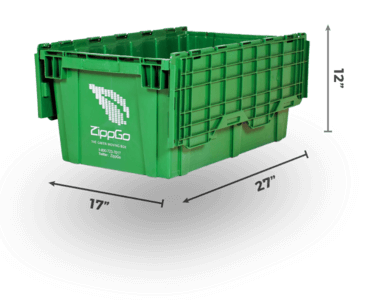 Use For:
Bedrooms / Kitchen / Everything Else
Extra Large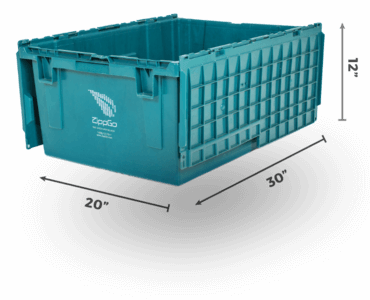 Use For:
Pillows / Blankets
What Our Clients Say
"They were awesome! Delivered the boxes on time, were a little flexible with the pickup schedule, and the boxes themselves worked great. They stacked easily and held a ton."
Redwood City Moving Resources
Free Next Day Delivery in Redwood City!