Moving Boxes Menlo Park
Moving day is coming and as much as you're looking forward to your new home, you're probably not looking forward to all the work that has to happen before you get there. If you're like the thousands of residents who have moved to or from Menlo Park moving boxes made from cardboard and tape are not something you look forward to. ZippGo has created an innovative solution to make packing and moving easier and faster. We rent green plastic moving boxes and moving supplies Menlo Park residents can order online and get delivered to their home with free delivery. We rent our boxes by the week and we have created specific packages for every sized home. If you've got a 1 bedroom home or a 5 bedroom home, we've got the perfect moving box package for you. If you need moving boxes for an office move in Menlo Park, we can custom tailor a package based on the number of employees who are relocating. Every package includes a 4 wheel dolly custom made for ZippGo boxes, labels for every box, and two zip ties per box to prevent prying eyes from opening it after its packed.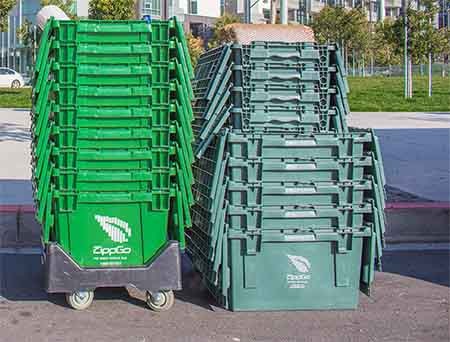 Tougher Than Cardboard Boxes
Every ZippGo box is made of thick high-density polyethylene recycled plastic and designed to withstand the toughest conditions. Bottomline. Your belongings stay safe, secure, and get your new home in one piece. All of our boxes were designed with attached integrated lids so you never need tape and you don't have to worry about the lid accidentally opening during the move. During the days leading up to a move, things can be chaotic and space in your home can be a limited commodity. We designed our boxes to nest inside of each other so they would take up very little space. For example, ZippGo Boxes for a 1 bedroom apartment will be delivered in just 1 stack that takes up the footprint of just one box. It can be easily stored in corner of your home, against a wall, or in the garage until you're ready to start packing. When using our moving crates Menlo Park residents will be relieved to find out ZippGo boxes are crush-proof, tear-proof, and waterproof. Many of our customers have moved in the Winter during storms and told had they not used ZippGo boxes their belongings would have been destroyed if they packed in cardboard boxes.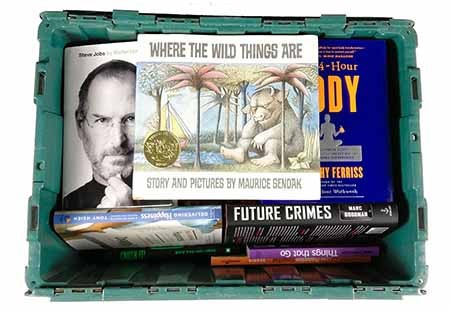 Go Green and Save Money
The amount of waste that is created by using cardboard moving boxes just once for a move is staggering. ZippGo's plastic moving boxes are great for the environment because they are a zero waste solution. If you've moved before, you know there is a risk of your belongings getting damaged because of the flimsy composition of a paper box. Our plastic crates are super strong and durable so they get reused over 500 times each. If you're considering packing in used cardboard boxes, beware of dirt, germs, and bedbugs getting on to your clean belongings. ZippGo boxes are thoroughly cleaned and sanitized after every use so you only get sparking clean boxes to pack your stuff.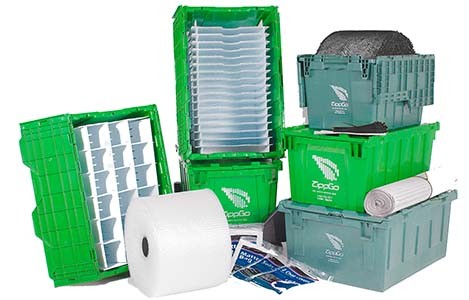 Beats Cardboard Boxes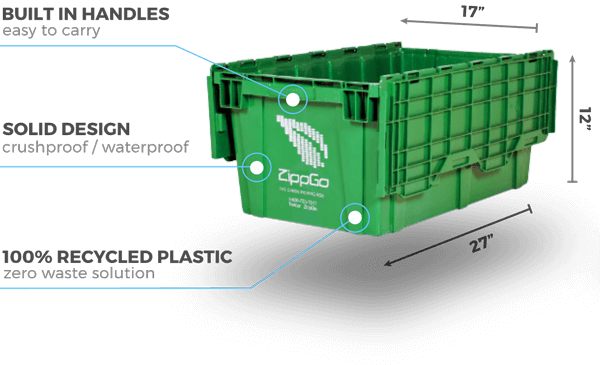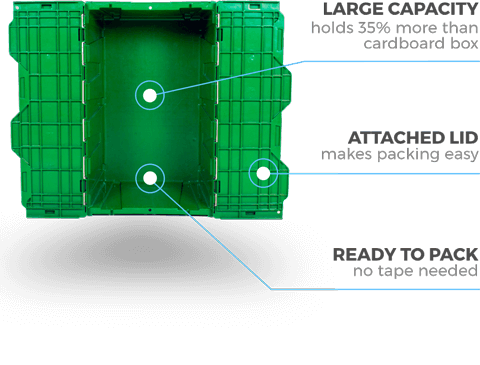 Moving Boxes delivered in cities near Menlo Park
Our Hours:
Monday - Saturday
9:00 AM - 6:00 PM
For a complete list of the cities where we provide delivery, you can view our locations page.
Medium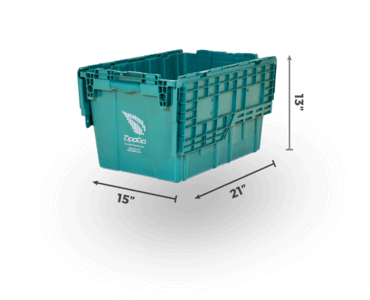 Use For:
Books
Large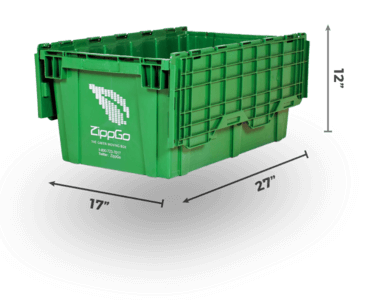 Use For:
Bedrooms / Kitchen / Everything Else
Extra Large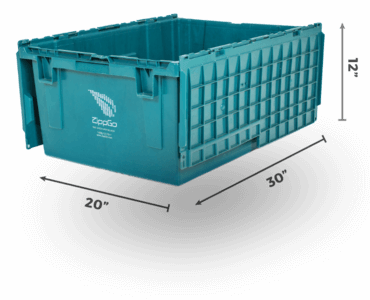 Use For:
Pillows / Blankets
What Our Clients Say
"They were on time with pickup and delivery, and I was SO HAPPY not to have to buy and then throw away a bunch of boxes. Knowing someone is coming to pick up the crates also forces you to unpack and get organized right away, which was a nice forcing function for a lazy person like me :) Highly recommend!"
"We were moving from Menlo Park to Palo Alto and needed some boxes for the 4 mile move. Found these guys on Google and they were awesome from start to finish. Showed up on time with a smile, and the boxes worked exactly as advertised. The Greenwrap bubble wrap is so cool. Thanks guys!"
Menlo Park Moving Resources
Free Next Day Delivery in Menlo Park!