PALO ALTO
MOVING BOXES

FREE DELIVERY
A Zero Waste Solution For Packing Palo Alto Moving Boxes
If you already live in Palo Alto you know what an amazing city it is to live, shop, eat, and raise a family. If you're planning a move to Palo Alto then you've got all of those things and more to look forward to. The city and the surrounding cities of Menlo Park, Los Altos, East Palo Alto all are very eco-friendly cities which believe in sustainable living. You can see it in the organic food served at the many restaurants on University Ave, the recycling practices mandated by the city, and plethora of electric vehicles on the road. If you've been searching Google for 'moving boxes Palo Alto' you might have come across places selling cardboard boxes, but as you already know this option creates a significant amount of waste. The good news is that there is a way for you to get green Palo Alto moving boxes without breaking the bank and its called ZippGo.
ZippGo rents plastic moving boxes Palo Alto residents can get delivered right to their door. ZippGo boxes are made from 100% recycled plastic and can be recycled after they are reused over 1000 times in their lifetime. You simply pack the ZippGo moving boxes using the green moving supplies which can also be included in your delivery. After you've moved and unpacked we'll pick the boxes up from your new home in Palo Alto. We'll take them back to our office, give them an intense cleaning, and then deliver them to the next customer who needs Palo Alto moving boxes.
.
---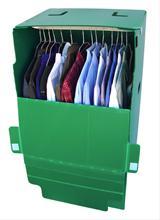 ---
Why Rent
Moving Boxes PALO ALTO
Moving Services We Can Help With:
Palo Alto Movers
Moving Boxes Palo Alto
Moving Box Rentals Palo Alto
Moving Trucks Palo Alto
Rent A Moving Truck Palo Alto
Best Moving Companies Palo Alto
Office Moving Palo Alto
Relocation Services Palo Alto
Moving Supplies We Don't Offer
Cardboard Moving Boxes Palo Alto
Cheap Moving Boxes Palo Alto
Used Moving Boxes Palo Alto
Discount Moving Boxes Palo Alto
Cardboard Wardrobe Boxes Palo Alto
Cardboard Boxes Palo Alto
Grocery Store Boxes Palo Alto
Tape For Cardboard Boxes
10X Easier Than Buying Cardboard Boxes
If you enjoy punishing yourself by all means head down to a one of those gigantic big box stores, park your car in a crowded parking lot and brave getting hit by runaway shopping carts, load large flat cardboard moving boxes in your car, unload them back at your place, and spend hours building boxes with tape. Or for less than the cost of buying cardboard boxes, you can place an order at zippgo.com within 5 minutes to rent really cool plastic green moving boxes and have them delivered right to your door. After you've moved and unpacked, we'll swing by and pick up the boxes. You don't have to worry about any cleanup. Just enjoy your new home.
Thousands Of People Aren't Wrong
Since launching ZippGo in 2009, we've delivered over half a million of our reusable moving boxes to thousands of San Francisco Bay Area customers who needed to pack and move. We've earned Yelp's highest customer experience ranking of 5 stars. Check out what Lily R. from Palo Alto wrote on Yelp about her ZippGo experience:

"Made moving 1 million times less heinous. I realized after using zippgo that half the reason I hate moving so much is the awful process of finding/buying boxes, building them, and then having to break them all down and have your new apt. cluttered with 50 awkward and cumbersome pieces of cardboard that you then have to figure out how to get rid of on top of organizing all of your belongings. Zippgo boxes were fast, easy and convenient."
---
LOCAL PALO ALTO

RESOURCES
Green Citizen
If you need to recycle any electronic items which plug in the wall or run on batteries, then head on over to the good folks at Green Citizen. They will recycle items such as old computers, laptops, cell phones, radios, televisions, or even UPS batteries. Palo Alto doesn't have any electronics recycling centers so the closest is the Green Citizen location in Burlingame which serves the entire San Francisco Bay Area. You can call them for additional information at (415) 287-0000 or visit their website at: www.greencitizen.com
---
Goodwill
After you've emptied all your moving boxes at your new place in Palo Alto, you'll probably find you have a bunch of clothes and other items which you no longer need or want. Donate them to Goodwill. In addition to providing clothing for those need, Goodwill also provides on the job training to help the same people develop their working skills. The closest Goodwill to Palo Alto is located at 711 Santa Cruz Ave Menlo Park, CA 94025. You can call them at (650) 324-9380 or visit them on the web at: www.sfgoodwill.org