Moving Boxes Foster City
It can be difficult to buy moving boxes Foster City residents can use for a move without the hassle or the big expense. The thought of lugging cardboard moving boxes from a store and into your house or apartment in Foster City is daunting. We experienced this same problem over 6 years ago and launched ZippGo to provide plastic moving box rentals in Foster City and other San Francisco Bay Area cities. ZippGo moving boxes are made from durable 100% recycled plastic and you can start packing the moment they arrive. You'll never need tape because our boxes have attached locking lids. All you have to do is select one of our 4 packages based on the number of bedrooms in your home, put in your delivery information including the date you would like the Foster City moving boxes delivered, and then enter in your credit card. We'll take care of the rest from there. We'll deliver our green moving boxes right to your door on the day of your delivery and pickup the boxes from your new place once you moved and unpacked. In addition to moving crates, we also provide moving supplies Foster City residents can add on to their delivery. Moving supplies delivered to your door include packing paper for packing kitchen items, an recyclable bubble wrap without the bubbles called GreenWrap, plastic wardrobe boxes, moving dollies, and box labels.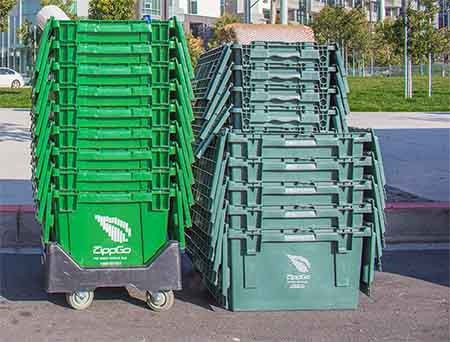 Zero Waste Moving Solution
We created Foster City moving boxes services which were green focused because we were tired of seeing all the waste created from cardboard. Our team is committed to sustainability and this can be seen in the many ways we operate. We use moving boxes made from 100% recycled plastic, packing materials which are made from recycled papers, and only items which are either recyclable or reusable. Sorry but we don't offer plastic bubble wrap or cardboard wardrobe boxes because they are bad for the environment.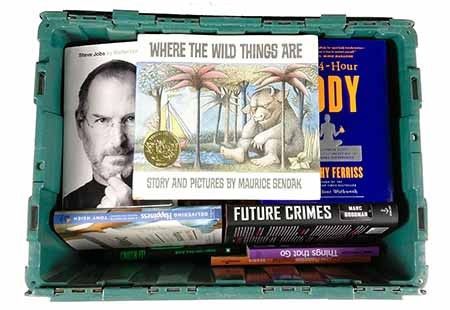 Moving Box Packages Start at Just $99 Delivered
Our uniformed Foster City moving box delivery team will promptly arrive at your home within a specified 2 hour window. Our boxes neatly nest inside of each other so they take up very little space. We'll place the boxes along with any moving supplies you have ordered on your front porch or any other place you prefer. As the end of your rental period approaches, we'll contact you to make sure you are ready for pickup and then schedule a 2 hour pickup window and pickup your empty and unpacked moving totes. Unlike cardboard boxes which you would have to remove tape from, breakdown, and then dispose of, ZippGo moving boxes are picked up by us and we handle the entire box cleanup.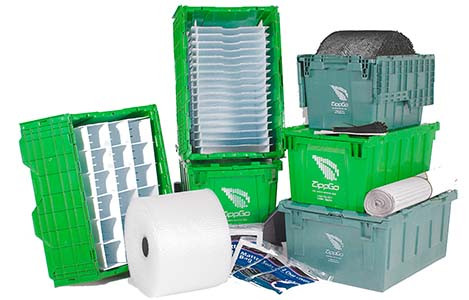 Beats Cardboard Boxes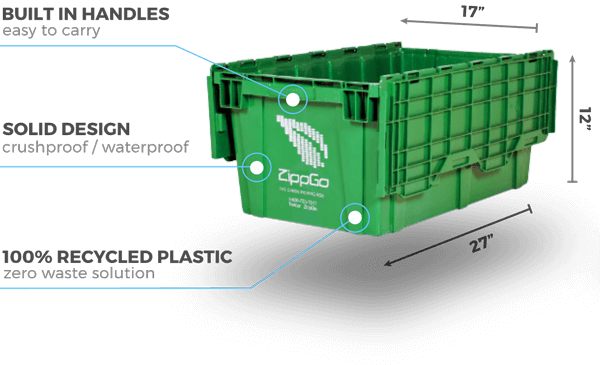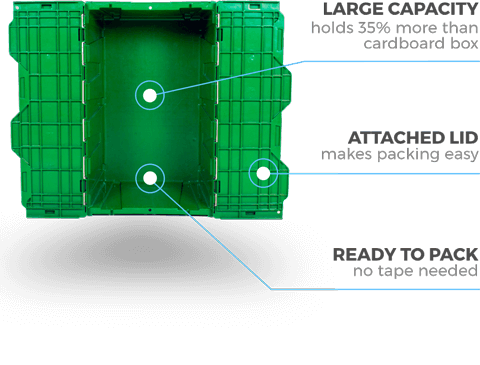 Moving Boxes delivered in cities near Foster City
Our Hours:
Monday - Saturday
9:00 AM - 6:00 PM
For a complete list of the cities where we provide delivery, you can view our locations page.
Medium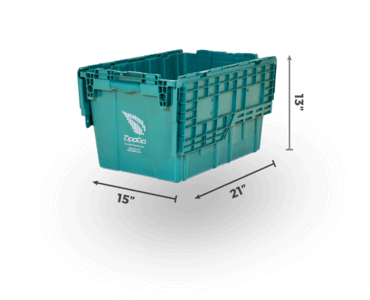 Use For:
Books
Large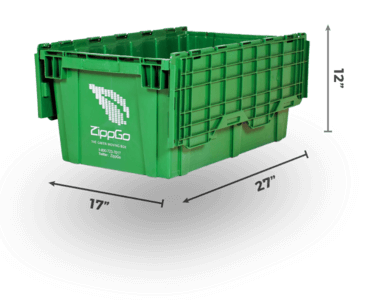 Use For:
Bedrooms / Kitchen / Everything Else
Extra Large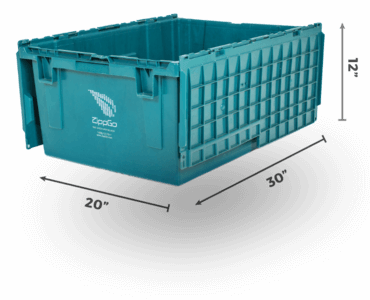 Use For:
Pillows / Blankets
What Our Clients Say
"These guys rock! We were in a bind because our landlord gave us 5 days to move out and with work there was absolutely no time to figure out boxes. Found ZippGo from a Google search and was blown away how fast they got the boxes to me. The plastic green boxes arrived just when they said they would and the guy who delivered them was super friendly! Made my move so much less stressful because I didn't have to deal with cardboard. ZippGo will be getting a call from me everytime I move."
"Moving is never any fun and can be downright stressful. Zippgo made things a bit less stressful than previous moves and the move seemed to go very quickly. I ended up getting sick midway through the move, so I needed to extend the rental a week and was amazed at how easy it was. Customer service is on point!"
Foster City Moving Resources
Free Next Day Delivery in Foster City!